Shopping Cart
Your Cart is Empty
There was an error with PayPal
Click here to try again
Thank you for your business!
You should be receiving an order confirmation from Paypal shortly.
Exit Shopping Cart
Costume and Culture in 15th Century Burgundy...and France
| | |
| --- | --- |
| Posted on September 14, 2015 at 6:31 PM | |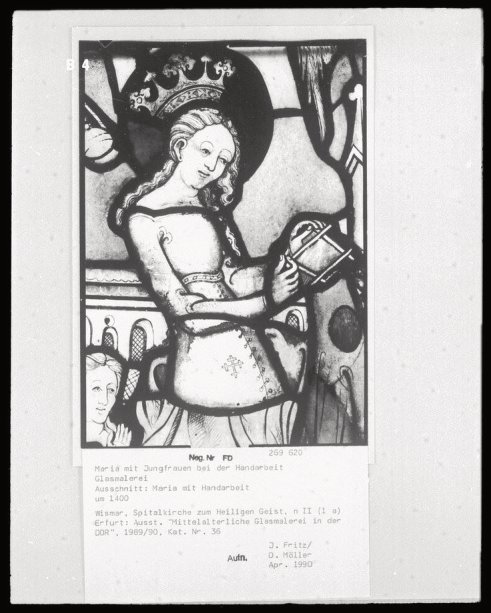 No topic will polarize historical knitting enthusiasts quite like the topic of knitted hose pre-16th century. The vast majority of the people I have talked to in my past twenty-odd years in the SCA adamantly insist that knitted hose do not exist before the mid 16th century. After all, there are extant examples and various wardrobe accounts, including Elizabeth I's own inventory records and Eleanor of Toledo's extant stockings, that support this theory. There is little evidence that supports knitted hose preexisting this period, therefor hard lines are drawn. Even some of the more open-minded researchers become intractable on this topic.
I don't agree, and I never have. I likely never will...and that's OK. In my gut I believe that knitted stockings and hose existed. I certainly don't believe the majority of these garments were knitted, but I do think there was a subset - especially in the upper echelons of society that had access to knitted hosiery in the 15th century as luxury items.
Katherine Barich , author of Drei Schnittenbucher, has been working with me on several translation projects of French/Burgundian inventories of the 15th century for The Brazen Burgundian. In the process of researching, she found the following:
"I just ran into an account record for the delivery of knitted stockings for a woman dated *1376* - "pour aller... à Chaalons en Champaigne querre chausses faites à l'esguille pour Madame". [to go to Chalons in Champagne to bring stockings made on the needle for Madame]. In Inventaires mobiliers et extraits des comptes des ducs de Bourgogne de la maison Valois by H. Prost , volume 1, number 2784."
This is meaningful,  because this would be the first reference I have seen of knitted chauses/hosen in pre-16th century Europe. We know knitted
stockings/socks
existed in Egypt between the 11th and 14th century, but not in Europe.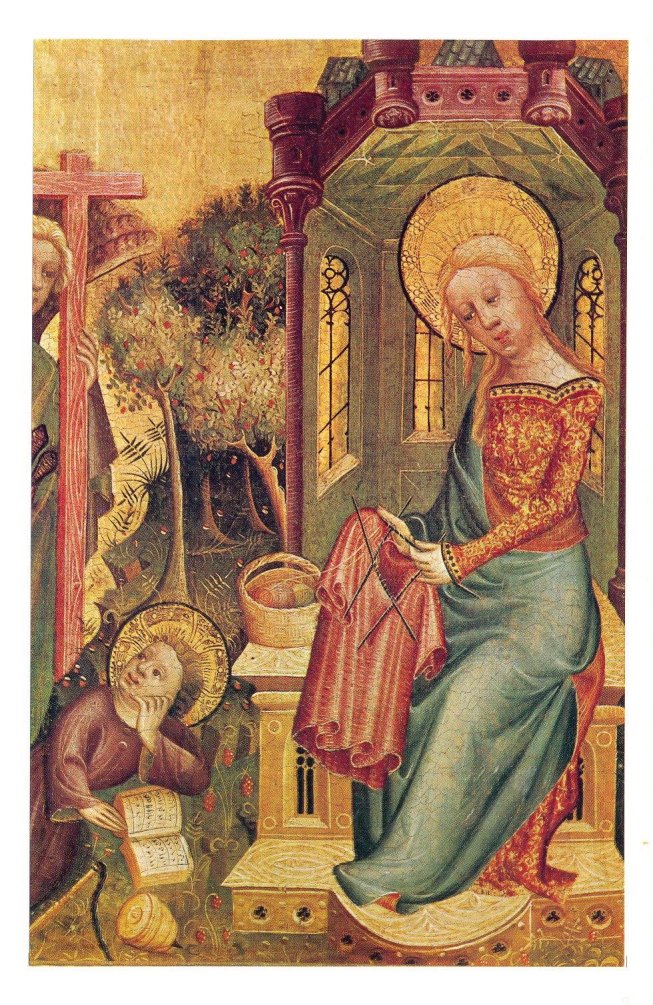 . One possibility is that there was a miss in the translation, perhaps "

chausses faites à l'esguille"

is not a reference to knitted hosen - it's definitely a possibility. It could also be referring to f naalbinding.




extent hat

dating from this period. So, suppositionally:  if hats, why not more?





" 1397 - A Denis Hoiro, chappelier demourant à Paris, pour 3 paires de chausses de fine escarlate, faicte à l'esguille, pour le roy, au pris de 8 l. la pièce, 24 l." [To the cap maker Denis Hoiro, resident of Paris, for 3 pairs of fine scarlet hose, made with the needle, for the king, at the price of 8 livre each, 24 livre.] The chance for the misinterpretation is that esclarlate is not only a fabric but also a color. These are fairly expensive too"







Is this 100% proof positive that knitted hose existed? No, I don't think so; however, it does continue to support my thought that hosiery, especially those of the the wealthiest of the wealthy COULD have been knitted. I expect many will disagree, some won't...and that's OK, too. It's hard to prove your "gut" in these instances, especially when we have such a narrow lens to examine pre 16th century life.




C




Here is a link that shows more examples of extant knitted objects from the pre-1600 period:

Medieval Knitting Notes










Categories: 14th century, 15th century, 16th century, burgundian, clothing, Elizabethan, French, SCA, website

0

/